Discover more from The Physical Movement: Play. Lead. Be Strong.
30+ years of coaching and teaching experience documented in a weekly newsletter. Topics covered include youth sport, leadership and human performance.
An Interview with Jerry Weinstein. Lessons from a fascinating 60 years in baseball.
Jerry Weinstein has been referred to as the Godfather of Baseball and Baseball's Greatest Scientific Coach. Let's get to know him.
Thanks for spending some of your Sunday with us!
Welcome to The Physical Movement. An online newsletter covering leadership, sports, play and movement from multiple perspectives.
There are leaders in every community. Those who have committed to coaching life lessons to young athletes through sports.  Whom have spend time introducing skills and discipline, perseverance and practice. Whom have taught the values of teamwork, commitment, competition and dealing with disappointment.
As coaches, teachers and parents we have significant influence over our youth and setting the standard high needs to be our top priority.  Learning and paying it forward helps us prepare the next generations for successful contributions to society.  This is the first in a series getting to know some of the influential leaders in our community of coaching. 
We can learn a lot from the success of others.  Their patterns. Their best practices, the skills they have mastered and the priorities they have.
To kick off this series, we had the great pleasure of speaking with Jerry Weinstein.  You may not have heard of him prior to this, but 45 000 people on Twitter know him. The baseball community know him. He has been referred to as the godfather of baseball and baseballs' greatest scientific coach. 
When looking at Jerry's career and contribution, some things jump out.
Over 60 years of coaching in baseball. That alone is something special.  Starting as a youth coach, Jerry played with UCLA in the 1960's, graduating in 1965.  He spent 23 years coaching at Sacramento City College, where he accumulated 18 championships, had 28 players go on to the major leagues and 213 players drafted to MLB. He has coached in Olympics (1992 and 1996), at the World Baseball Classic (2017 managed Israel). Most recently he has been in the Colorado Rockies organization for many years.  Jerry is a member of the California Community College Baseball Hall of Fame, the Sacramento City College Athletic Hall of Fame, the ABCA Hall of Fame and the La Salle Club Coaches Hall of Fame.  In 2018, Jerry received the prestigious Tony Gwynn Award for his contribution to baseball.
His presence online is incredible. Jerry has a following of over 45000 on Twitter, has written 3 books and contributes to his website almost daily. The baseball community obviously values the level of his instruction, and to have someone of Jerry's experience use these platforms for the greater good of baseball instruction is one of the great benefits of the internet age.  The fact that he is using this platform to support and help so many is a testimonial to his leadership and commitment to helping others.
"My statement has always been: The more you know, the less you know," Weinstein said in an article in baseball America in 2018. "You will never have all the answers. You have to keep reaching and you have to be willing to adapt."
The Physical Movement took some time to get to know Jerry, we hope you enjoy.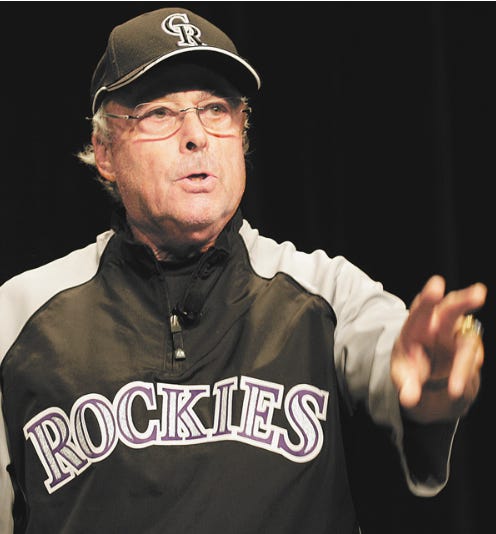 TPM: Jerry, congratulations on a fantastic career. You have been called the greatest scientific coach in baseball, how has ongoing learning influenced your career?
JW: Thank you. Coaches and teachers with the most information wins. So many things change so rapidly, it is to our advantage as teachers to have the most information possible.  In baseball, for example, analytics have become highly valued in baseball (and other sports) in the last 3-4 years.   There is real data here that can help us be better coaches.  That does not mean that everything we measure is meaningful and not everything meaningful can be measured. But this is a priority in baseball right now, so why not use it?
TPM note:  The first thing that comes across in talking to Jerry is his ability to communicate is very clear.  He is friendly, he is open, he is gracious, very humble, but most of all he communicates very well. Very quickly, it becomes obvious that Jerry not only takes great pride in building a knowledge base, but also has developed some excellent communication skills. This interview was done on the phone, not video call, and the pictures he painted to what he was describing were crystal clear.  This is a common theme throughout the interview.  The message around information being king is a real important one for coaches, teachers, young athletes and parents.   Being empowered on topics relevant to skill development, and self-care is something I have picked up from other interviews with Jerry. (see resources below).   I realized in talking to Jerry that there was a skillset here that is very rare. Pursuit and commitment to knowledge, and development of the skills in communicating that knowledge at appropriate times.
TPM: You attended and played baseball at UCLA in the 1960's, it was a time of significance there, with the presence of one of the all time great coaches in John Wooden, what was that like?
JW: well playing is a generous statement, but yes, I had the good fortune of being at UCLA and on the team and it was a tremendous experience.
We had started on our regular field, Joe E. Brown field during my time there, but had to move to make way for the building of Pauley Pavillion, the new home for the basketball team.  John Wooden was a tremendous baseball fan and coached baseball earlier in his career, and he attended every one of our home games. Knowing that I wanted to coach/teach, I got enough nerve to approach Coach Wooden and ask if I could observe some of his practices. He was very gracious in allowing to me to do just that. I learned a ton in how Coach Wooden conducted practices and the speed and pace of practice. It was a tremendous learning opportunity and many of the principles I learned there, I carried on through my career as a coach.
TPM note: John Wooden is considered one the best coaches to ever live. He arrived at UCLA in 1948 and retired in 1975. Over that time, he won 12 national championships, at one point winning 7 in a row.  His track record of success went beyond the court, where his teams at UCLA dominated, but also set the standard in identifying principles of success that could apply to all walks of life.  He very famously created the "pyramid of success" on these principles. His leadership material is still very relevant today. Coach Wooden's teams were known for being fast paced and in great condition.  Coach Wooden's definition of success was that is the "peace of mind that is the direct result of self-satisfaction in knowing you did your best to become the best that you are capable of becoming". TPM touches more on John Wooden and his philosophy here.
TPM: Where did that interest and passion for coaching come from?
JW: It started from a very young age and with a passion for the game of baseball. Most, not all, but most successful people in any walk of life need a passion for what they do. I played other sports, but baseball became my passion.  In little league I had a coach named Murray Burke, a Korean war veteran who was a very positive influence on me.
This is important, I think. for young coaches, teachers and parents to realize that there is a great opportunity to make an impact on young person's life. Often, it seems that we don't acknowledge this, yet coaches/teachers often spend more concentrated time with kids that their parents do.  The experiences at a young age can shape and influence lives for years to come. That was the case with me, where experiences I had created a passion for the game that has endured over a lifetime.
TPM note: A 60 year coaching career sparked by positive experiences in the sport at a very young age. That is a great message and reminder for all of us who work with young people. The experiences we lead can shape and influence lives.  This is powerful and should never be taken for granted.
TPM: What has been the most rewarding about a career in coaching?
JW: When I look back, I think the entire experience little league through olympic athletes to college to the professional ranks.  The buses, the practices, the people, the game.  Every day has been rewarding.  The entire journey stands out . Not one event but the entire journey
TPM note: So much is made of the pursuit of a specific outcome. Winning. Scholarship. Making the team. Being the best.  However, the journey is where most of us (coaches, teachers, players, parents) spend the majority of our time.  Respecting and enjoying that process, the journey is a great message. If we only focus on winning, well, most don't win more than they lose. If we only focus on being the best, well the process of being the very best we can be is more realistic for most of us.  The sense of satisfaction that comes  form the journey. If there is no joy in that, then no wonder it's not of interest for most.
TPM: You spent 23 years at Sacramento City College. You had an incredible winning percentage, 28 players in your program went on the to the big leagues, 213 players drafted. What do your remember about that time?
JW: A lot of things came together for that run. We had great support in the community, baseball was the #1 sport. We had some great people come through the program. We had great support from the college, great facilities, the coaching staff was with me for most of that time.  We were able to build some momentum by helping student athletes build self-esteem, and that confidence grew and grew over the years in the program. It was really a perfect storm of a lot of things coming together for that run.
I remember the time there and all the good people, yes we had some really good ball players who went on play professionally, and we had a lot of good people go on to be doctors, lawyers, teachers, coaches, all walks of life making contributions to their communities. I am proud of that.
TPM Note: an 831-208 record at the College, 18 championships in 23 years. What is particularly impressive is that almost all players coming into the college were not drafted, and many more went on to Division 1 schools.  Jerry's leadership led to his induction into the California Community College Baseball Hall of Fame, the Sacramento City College Athletic Hall of Fame.  The comment that caught my attention was the one about building confidence and self-esteem. He did not mention outcome or focus on winning.  Jerry mentioned building self-esteem in his players and program. That led to growing confidence and that created momentum.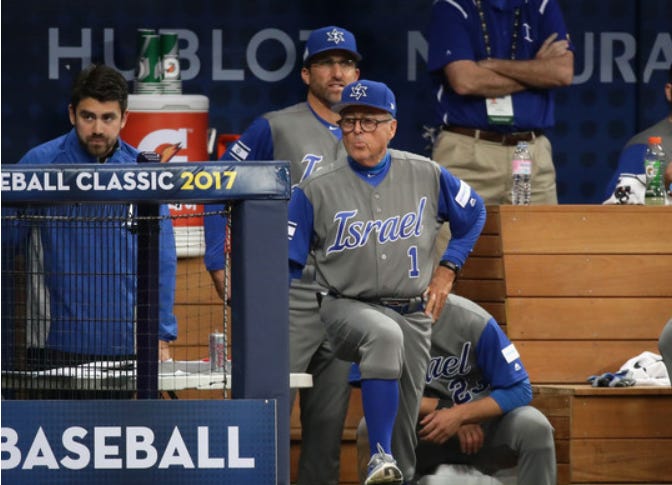 TPM:  You have a terrific presence online. The website is terrific, you have almost 46 000 followers on Twitter, people can access your teachings in current ecommerce version.  How and when did you transition to delivering your teachings online?
JW: It started by using the time riding the baseball buses to write. I was approached to publish them and got those done. A friend of mine Alan Jaeger , founder of Jaeger Sports, suggested I get a website.  So I got help for that to get it done.  I do not know anything about any of that stuff.  Another friend asked if I was on social media in about 2013 and I said no, so I got help setting that up. I learned enough to add some stuff, but mostly I surrounded myself with good people to help with technical side.
The internet provides a tremendous platform for the access to information. There is awesome content by some very knowledgeable people on all aspects sports, strength and conditioning and in different aspects of life. Yes, there is some nonsense out there, but there is a some really good stuff.   I try to put out something almost every day, get some content and updates out. I don't really do it for the money. When I speak I don't bring books with me to sell. I love getting good information out there so others can benefit.  I have learned so much over the years, I like to share what I have found and experienced.
TPM note:  the value of Jerry's content and contribution is measured by the following he has on Twitter. This is a testimonial to what the coaches and baseball community thinks of Jerry's teachings. Again, they are delivered in very clear and precise ways. This is more evidence of ongoing learning and using the tools that are out there, even though he admits to not being that knowledgeable on the technical side. I would say that surrounding yourself with good people is a big message here, and again a recurring theme throughout the interview.
TPM: It sounds like MLB teams will reduce their minor league affiliates; how do you think that will impact baseball in North America?
JW: Not sure. It could be positive, or it could have a negative impact.  Yes, it could impact some cities and towns that have had a long history of minor league baseball, where it has become a big part of the community. For many, their first exposure to baseball is through attending minor league games. They are accessible and most often a great fan experience.  If independent baseball leagues and college leagues fill that void, it could be ok.  So here is hoping that happens.
From a baseball point of view, by reducing teams in the minor leagues, reducing rungs on the ladder, younger players may have less steps to get to the big leagues and can get there faster.  There would be less barriers for them.  Less teams would also create a higher % of prospects as opposed to career minor leagues on the teams.  This would help the feeder systems, the community colleges and universities. Going through college and university better prepares players for professional baseball.  Professional baseball is a business and managing costs is part of business. So the hope would be that the changes would create a better product for the business, and hopefully would not affect baseball in a negative way. The beauty of it is, if reducing the teams does have a negative impact, they can always add some teams back.
TPM note: I really enjoyed my discussion with Jerry Weinstein. I felt I could talk to him for hours. I could not write down notes quick enough.  There is so much to learn from his experience. Especially when his experience has been built on so much ongoing learning wrapped around such strong communication skills.    
Resources supporting this interview:
https://www.weinsteinbaseball.com/
https://twitter.com/JWonCATCHING
https://www.baseballamerica.com/stories/2018-tony-gwynn-award-jerry-weinstein/
For those of you who really want to dig into the baseball knowledge of Jerry Weinstein, this is a great podcast:
https://podcasts.apple.com/ca/podcast/ybe-023-lessons-from-50-years-coaching-jerry-weinstein/id1064365676?i=1000367113233
 ____________________________________________________________________________
More from The Physical Movement This Week:
There Has Never Been a More Important Time to Get and Keep Kids Moving.
10 Lessons from the Last Dance.
The Importance of Winning at all Costs in Youth Sports and its Impact on Participation
10 Ways to Build Your Strength with PushUps regardless of Fitness Level and Age.