The Physical Movement: Leadership. The Universe Is Trying To Tell Us Something.
The events of the world and the last 10 weeks have flipped everything as we know it upside down. Not one of us would have thought that the world knew would cease to exist.
Who could have predicted that the many things we enjoyed like restaurants, concerts, travel would now not be accessible and in fact, in such a short time, considered dangerous.
What was right now often seems wrong.
What was good now does not seem so good.
What was stable now does not seem so stable.
For some reason, I can not get the Drowning Man Parable out of my head.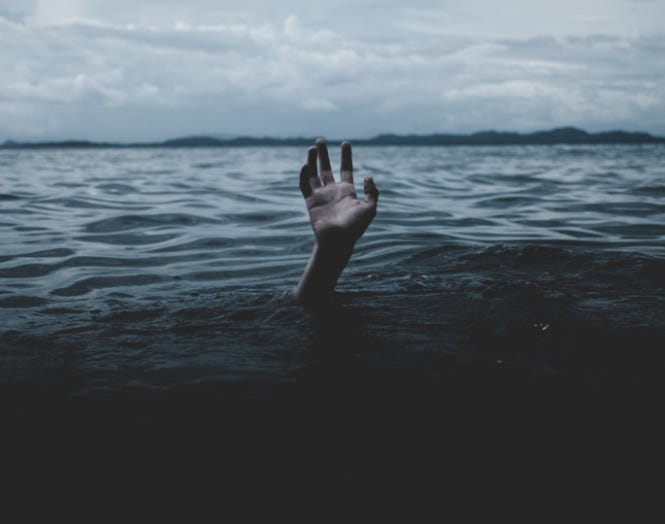 Photo courtesy of Ian Espinosa
https://unsplash.com/@greystorm?utm_source=medium&utm_medium=referral
___________________________________________________________________
You remember that parable, right?
A storm descends on a small town, and the downpour soon turns into a flood. As the waters rise, the local preacher kneels in prayer on the church porch, surrounded by water. By and by, one of the townsfolk comes up the street in a canoe.
"Better get in, Preacher. The waters are rising fast."
"No," says the preacher. "I have faith in the Lord. He will save me."
Still the waters rise. Now the preacher is up on the balcony, wringing his hands in supplication, when another guy zips up in a motorboat.
"Come on, Preacher. We need to get you out of here. The levee's gonna break any minute."
Once again, the preacher is unmoved. "I shall remain. The Lord will see me through."
After a while the levee breaks, and the flood rushes over the church until only the steeple remains above water. The preacher is up there, clinging to the cross, when a helicopter descends out of the clouds, and a state trooper calls down to him through a megaphone.
"Grab the ladder, Preacher. This is your last chance."
Once again, the preacher insists the Lord will deliver him.
And, predictably, he drowns.
A pious man, the preacher goes to heaven. After a while he gets an interview with God, and he asks the Almighty, "Lord, I had unwavering faith in you. Why didn't you deliver me from that flood?"
God shakes his head. "What did you want from me? I sent you two boats and a helicopter."
As the world tries to come back from this pandemic, the thought does cross our mind, is the universe trying to tell us to grab a canoe or helicopter?
Meaning, is this the tipping point where we need to reconsider a few things?
We have already seen a decline in pollution from this decline in global air and vehicle traffic.
https://www.nasa.gov/feature/goddard/2020/drop-in-air-pollution-over-northeast
https://www.cbsnews.com/news/coronavirus-photos-decline-air-pollution-lockdown/
https://www.cnn.com/2020/04/22/world/air-pollution-reduction-cities-coronavirus-intl-hnk/index.html
The way we educate our youth has dramatically changed in the last 10 weeks. What is here to stay?  Is this a time where what we teach needs to be adjusted to match the new skill set required for a changing workforce?  Invest in online infrastructure, perhaps focus more on individual instruction and less on  the one size fits all model developed in the industrial age.
https://www.nytimes.com/2020/05/05/learning/when-the-pandemic-ends-will-school-change-forever.html
Businesses, of course have been hard hit.
https://www.businessinsider.com/coronavirus-business-impact
What about our income and jobs?
https://www.cbc.ca/news/business/covid-19-employment-crisis-recovery-employment-in-2030-1.5588285
What skills do we re-examine and sharpen so that we are marketable and employable.
https://www.forbes.com/sites/jackkelly/2020/04/29/6-outside-of-the-box-ideas-to-find-a-job-or-stay-relevant-post-covid-19/#318e9de06e97
Perhaps, most significant of all is our health.
When we get hit with that health scare because we let ourselves go, is that akin to the canoe and helicopter?
 (In my head)….to God: "What's with the heart attack?"  I demand.
"What did you want from me?" is the reply I get. "I sent you the research on the importance of regular exercise, keeping blood pressure down and managing stress, put a gym on every corner, in every hotel and in residential communities. I shared yoga, mindfulness practice, road cycling, swimming, ice hockey, baseball, soccer, dancing, gardening, sunshine and the ability to walk. I shared the importance of eating your vegetables, not drinking so much and not consuming so much sugar. What did you expect."
"I thought I had more time", I would have said to God. (in my head).
Or would I?
Or, would I feel silly that I did not take action?  
Taken the initiative, shown some leadership.  Do something simple every day to nourish my body and soul and slow things down so my I could handle everything else and not get sick?
If you are reading this, then we have the opportunity.
Let's hop in the canoe when we have the chance.
Something is not working. Time to be better. Time to invest our time in the most important thing.
Let's go for a walk.
Do some gardening.
Build it up over a few days, few weeks, few months.
I think the universe is trying to tell us something.