Discover more from The Physical Movement: Play. Lead. Be Strong.
30+ years of coaching and teaching experience documented in a weekly newsletter. Topics covered include youth sport, leadership and human performance.
Meet Sean Plouffe: Hitting Coach Focused on Searching for a Better Way & Helping Young Athletes Improve.
Commitment to continuous learning, helping others get better, razor sharp focus. These are qualities of Sean's that have made him one of the most visible and respected young coaches in baseball today.
Good Sunday Morning!
As we turn the page on June, and into the dog days of summer, we hope this newsletter finds you well, healthy, and safe.
Before we get into today's interview, we wanted to share a link to a special article we published on keeping our athletes mind's calm.  I have received a ton of positive feedback on this topic and that will allow us to perhaps go a little deeper on it as a result.  Let me know what you think.  Here is the article:
https://thephysicalmovement.substack.com/p/the-importance-of-calming-our-athletes
---
Don't Miss a Sunday Edition :
---
Let's meet this week's guest. Sean Plouffe, Hitting Coach.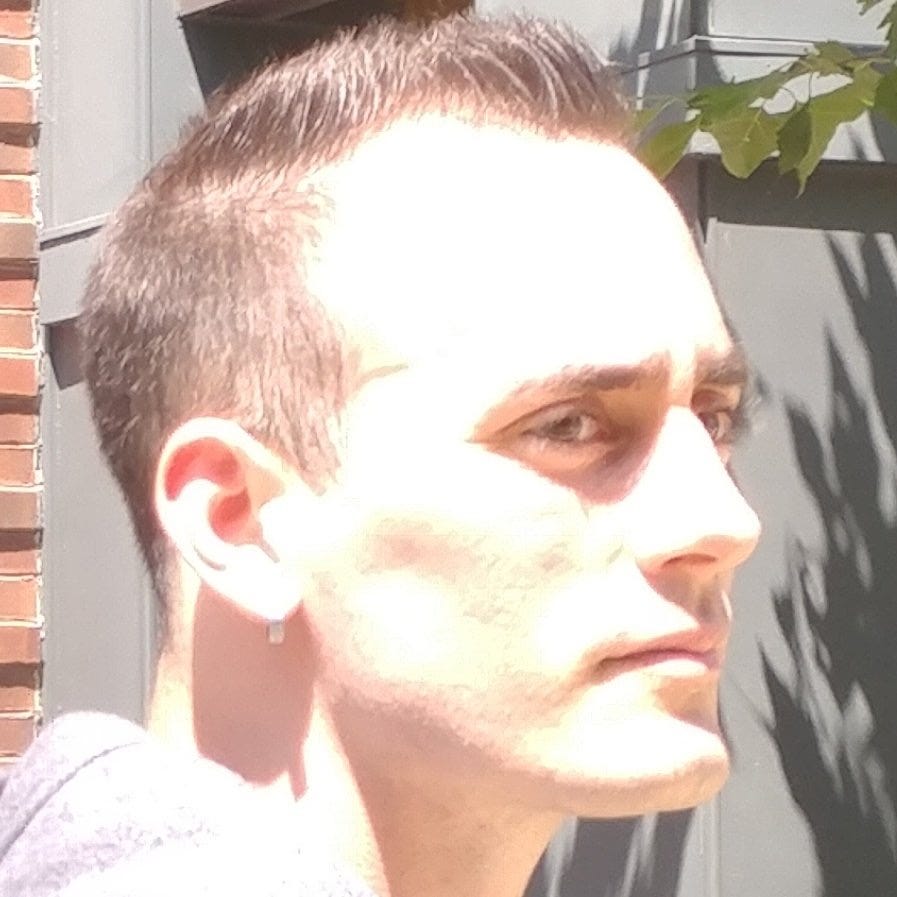 It's a long road from college ball to working with a 12 time MLB all-star. Sean Plouffe, creator of Hitterish.com and highly recognized coach in Virginia, as well as online (25k followers on Twitter and 2500 subscribers on Youtube) is no stranger to long roads. While the focus on building a business committed to helping others has been razor sharp since 2015, his passion for baseball and hitting has been a lifetime in the making. 
A former collegiate player, Sean accomplished on the field what most never do: play pro ball.   However, he was bothered by a nagging sense that he could do more on the field and at the plate than he was showing.
This sense led him to start to compare how he was being taught to hit, and what he saw on video. The differences were puzzling to him and led him down a road of using video to try and understand how batting swings could be improved.
He observed player like Jose Bautista, who changed his swing and went from fringe MLB player to an impact player. He noticed the same with players like Josh Donaldson and Aaron Judge.  How could these players go from seemingly average to dominating?
That led Sean to study the likes of Bob Tewksbury (https://www.tewkshitting.com/) and Richard Schenck (https://twitter.com/Teacherman1986) and he started to connect the dots on some of the information he felt he was missing.
With that, Sean started to put information out there, and hitters responded. From young players to the MLB level.   Sean's reach started to get so big that 12x MLB all star Manny Ramirez reached out a few years ago to provide some 1 on 1 hitting instruction in Florida 2x a day for a week. This led to remote coaching opportunities with MLB player Evan Gattis, and hundreds other minor league pros.
Recently The Physical Movement sat down with Sean, to get to know him, how his journey evolved, and some insights into getting better as a hitter and developing as a person through baseball.
---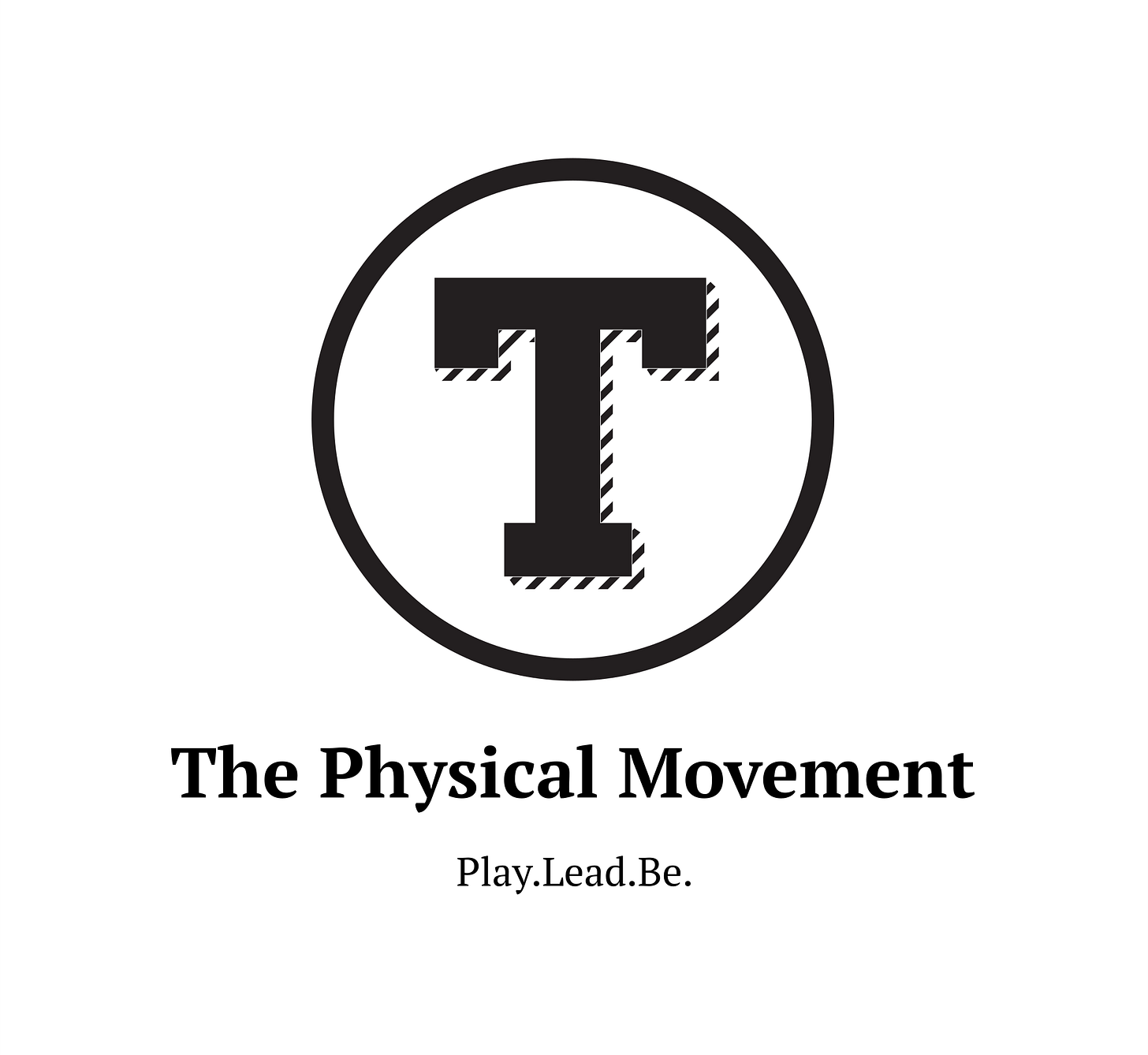 ---
TPM: Sean, thanks for spending some time with TPM. Congratulations on your journey so far. How did this journey of yours evolve from playing to coaching.
SP: Thanks for having me. In around 2010, I wanted to keep playing, my college career was ending. I felt capable of being able to do more than I was. When I looked at what and how I was being taught and compared to video, I found some discrepancies.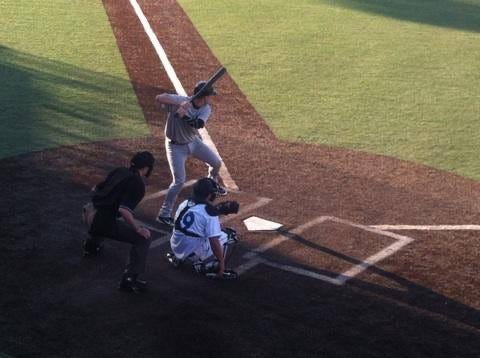 I became obsessed with how to duplicate what I saw on video, the movements of video. The movements of a successful batting swing.
I found a group of guys interested in same things I was, specifically Bobby Tewksbury and Richard Schenck, and saw that these guys were describing what I saw on video the best. It was up to me to incorporate those movements into my swing and work on improving myself and optimize what I could do as a player.
I was able to do that and play a few more years.  I was driven by feeling that there must be a better way. In looking back now, I am grateful I had the self-awareness and maturity to admit that what I thought I knew might not be the best way.  
TPM: Do most players that come to you need some de-programming or simply come to you wanting to improve. 
SP: Both. However, my students come to me needing to be coached away. What I mean is we have to go backwards and yes, de-program. This is very difficult to do, in fact one of the hardest things I have found to unteach some habits that may limit them as hitters.
---
Sponsors corner: Subscriptions are $0 thanks to our sponsors like Matrix Fitness. Matrix is a global brand of equipment found in top hotels, gyms, universities, athletic performance centers and anywhere premium equipment is valued, including now in your home. You can connect with your local outlet here.
---
TPM: What age groups do you spend your time with?
SP: All over from pro to young athletes.  There is no such things as starting too early in getting into  good habits, so I have some young students.
The older guys have come to me via seeing my content on youtube and twitter.  That is how I was approached by Manny Ramirez. I was able to work up close with him and that was a great experience for me.
Most of my day to day coaching is with young hitters from 10 years old through high school.  As long as they are motivated to get better, I love spending time with the younger players and helping them develop.  That is what I enjoy the most.  I do a lot of in person , not just online or remotely.
TPM: Tell me how you got to the point, you became so visible online?
SP: I started by posting a lot. I then learned how to build a website.  I was always very business minded, and realized that if this was going to make an impact,  I needed to find people who see my work.  Posted links to my articles and website. So I learned about internet marketing.
A lot of people saw how the information was a little different and started to gravitate to questions and requests.
I had to make sure my articles visible via keywords like baseball swing. I needed to be positioned where people were looking and it evolved from there.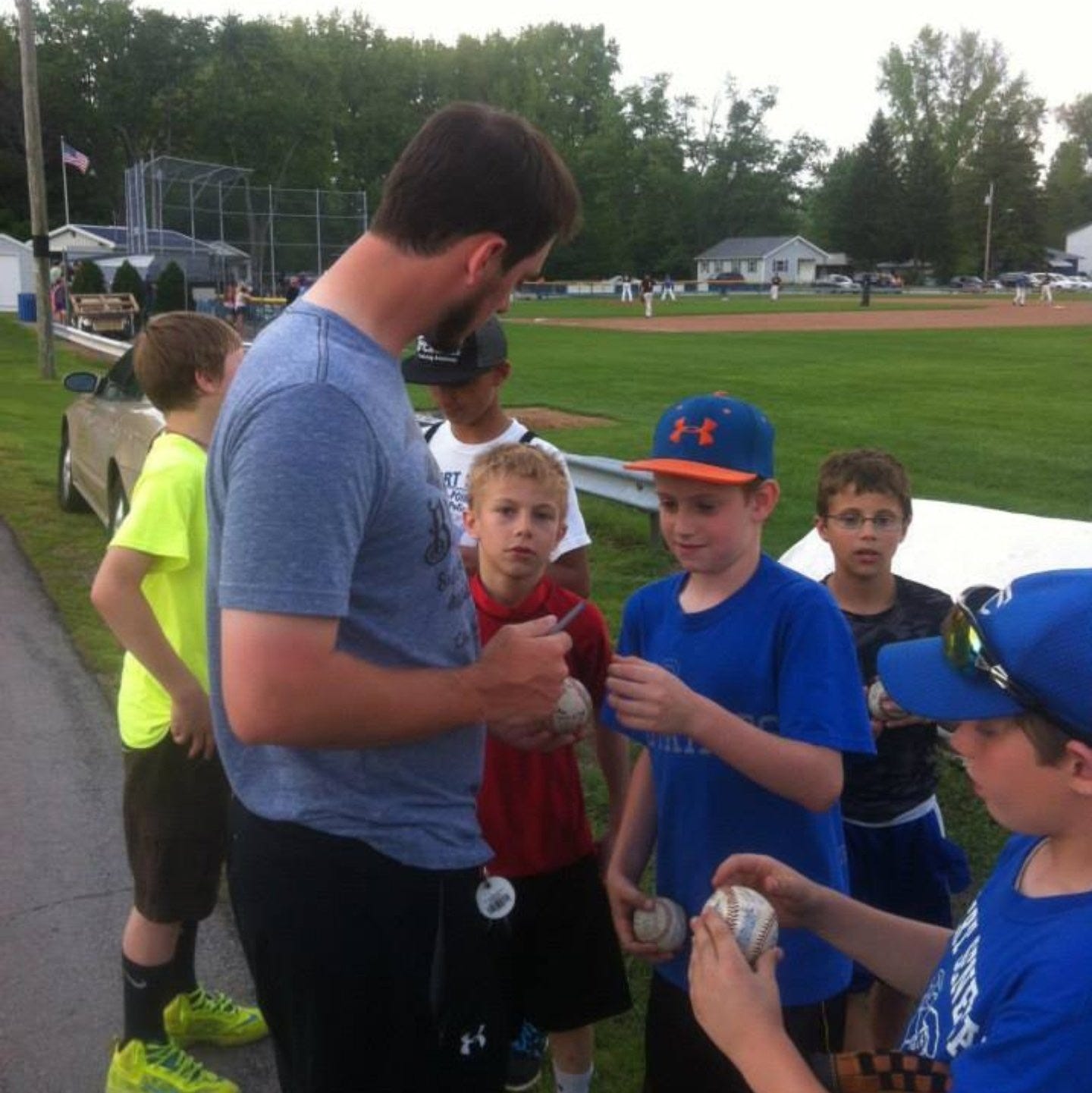 ---
---
TPM:  So many of us coaches and teachers are not focused on the business side, or taught that.  How did you develop that?
SP: Iwent to school for business but not sure that prepared me for the world I am in now.  School did not teach me how to us social media in a business sense. That was self-taught.
I found the people who grew the fastest and followed their lead to work from there.
I started by making a bunch of posts, I asked them to retweet my stuff if they liked it.
I joined the discussions around my topics of interest and that expanded my connections, network and audience.
TPM: Technology today provides us with tools never before available. Things continue to evolve at a rapid pace.  I see a strong connection between what drove you to be a better hitter and learning the principles to internet coaching,  and visibility online in building an audience.
Very few understand the work it takes to build that audience.  
Tell me about that work it takes to get to 25k followers on Twitter and 2500 subscribers on youtube.
SP: For me it started in 2015. Mom had passed from cancer. I can remember that time period, for whatever reason, allowed me to really lock in on what I really wanted to do.
It was hard because we all have so many distractions.  It was important for me to starve the distractions, feed my focus and lock in.
From the moment I got up in the morning, I was locked in to creating a business that could help people.
TPM: You hit it, that is gold right there! Wow!
The focus, the starving of distractions. Sticking with it. Persistence.
How do you find the young athletes of today around motivation, does comes from within or need to be nudged?
SP: everyone is a little different. I think we are a product of our environment.
I have found that if the kids are exposed to the sport, and they develop an interest, they do find that focus.
One of the more focused kids I work with, for example, comes from being around his older brother. The experience of practice with the older brother motivates him to get better and gives him that edge to keep progressing.
I do find that as young athletes are introduced to me, the topic of hitting becomes more interesting to them.  It becomes less random.
Instead of just slamming ball into net, mindlessly hitting off the tee, they start to understand how to build power, consistent swing development and the keys to success.
Once you introduce the right amount of technicality, it starts to snowball on how to expand, and do their own research and practice on their own, and that is a beautiful thing.
TPM:    What would you recommend to a coach who does not specialize in hitting, to get them some of the basics that allow them to give their players best chances of success?
SP: It is very difficult when coaching a whole team to focus on one skill.  I find it more important than anything else to help the young hitter get to a good hitting position.
That is where players should focus to set up and be ready to hit low and outside pitch as hard as you can and adjust from there.  
(TPM note: the article Sean published on that topic is here:
https://www.hitterish.com/single-post/How-to-Load-Good-Hitting-Position )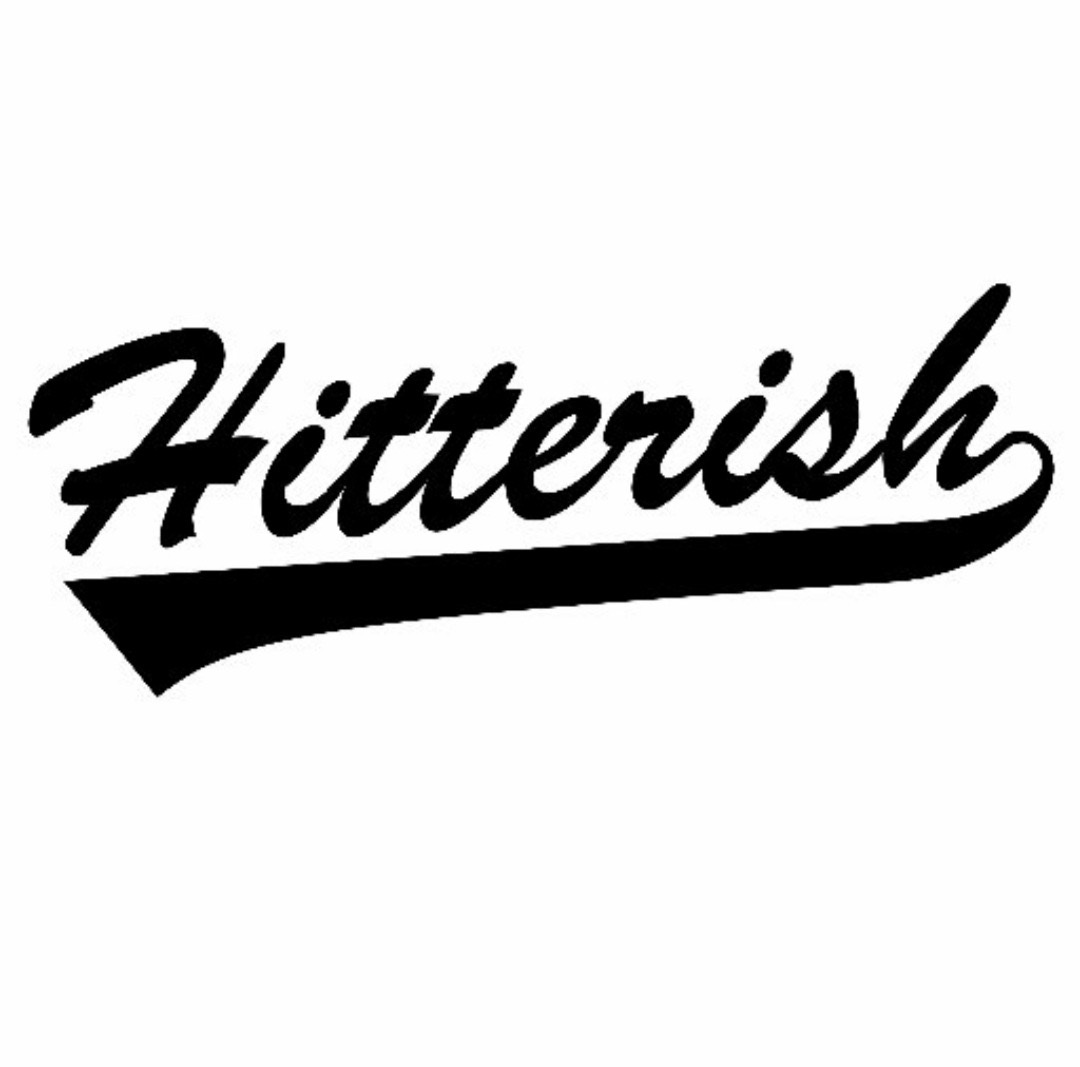 SP: You can do damage with getting to a good hitting position, and you can adjust from there.
So many hitters don't get to a good spot on low and outside, and that is where most of the flaws pop out.
The load is not deep enough and creates an inefficiency.
I work on teaching that the ball needs to get deep enough and do damage.  So it eliminates inefficient movement.
TPM: That's a collision course right?
Because the natural instinct I have seen over the years is for hitters to be comfortable inner half of the plate only.  But yet the pitching at a younger age is not that good on inner half, their control is not good enough yet.
So pitching is middle out and the hitter is strong on inner half. Problem!!  
Is that what you see as well?
SP: That was me. I was very good middle in. But to hit middle out you need to delay your swing to stay in  balance and use your power,
The ability to do that separates a good hitter from one that will struggle.
TPM: This has been awesome Sean, thanks so much. So many good tips here on not only the technical side of hitting but getting better in general.  Anything else you would like to leave us with as a message?
SP: Yes, the physical development side.  This speaks to your audience, I think.
Anyone who wants to play a higher level, it is so so so important to build your body to put yourself in a good strong position to play.
TPM: Now you are singing my music man! Yes! I agree 1000% .
Without a doubt the biggest thing I see, is the body breaking down as a young teen gets older.  Skills develop but speeds right past body development.  If young athletes can not stay on the field, then that is a major problem.
Can the frame handle the demands of the sport?
Do you see more openness by parents, coaches and kids that they need to work on that versus years ago?
SP: Definitely, the older guys are really starting to catch on, especially in high school, but young athletes need that foundation before then.
An example is a simple squat, the movement pattern may not be there before putting weights on a bar, yet many are quick to do so.  So getting that movement down prior to resistance added, is so important.
Building the foundation of athleticism and strength is critical. That is where you see you really good athletes transition with other sports.  A good transition, for example, to basketball has so many aspects that translate to moving better and set you up physically to be ready to play.
I know that helped me a ton, to develop via another sport.
TPM: That has become such a hot topic, right, specialization versus playing other sports?  So many games at a young age.  Not allowing body to develop via too much specializing. What are you seeing?
SP: it's getting better, in terms of balancing that out , but we still need to do a lot of work.
Example if athlete does not have the core strength and stabilization, then they cannot execute to perform the skill of the swing.
Need to continually improve the body's ability to meet the demands of the swing. That is an essential part of making progress.
TPM:  Sean is wise beyond his years and a desire to learn more combined with ability to focus has produced a tremendous amount of respect and strong following. We have seen this in some of our other interviews. There are some common ingredients that we have found.  Here are some examples:
·        Successful coaches are focused on learning more.
·        Views on sports specialization.
·        Focus on the journey and not just the outcome.
·        Ability to develop physically to match the demands of the game.
For more from Sean, you can get his website at https://www.hitterish.com/ and that will connect you to all his great stuff!
The Physical Movement archive interviews:  There are over 50 articles in the TPM library, covering everything from leadership lessons and observations to strategies on athletic performance (including for us coaches!). https://thephysicalmovement.substack.com/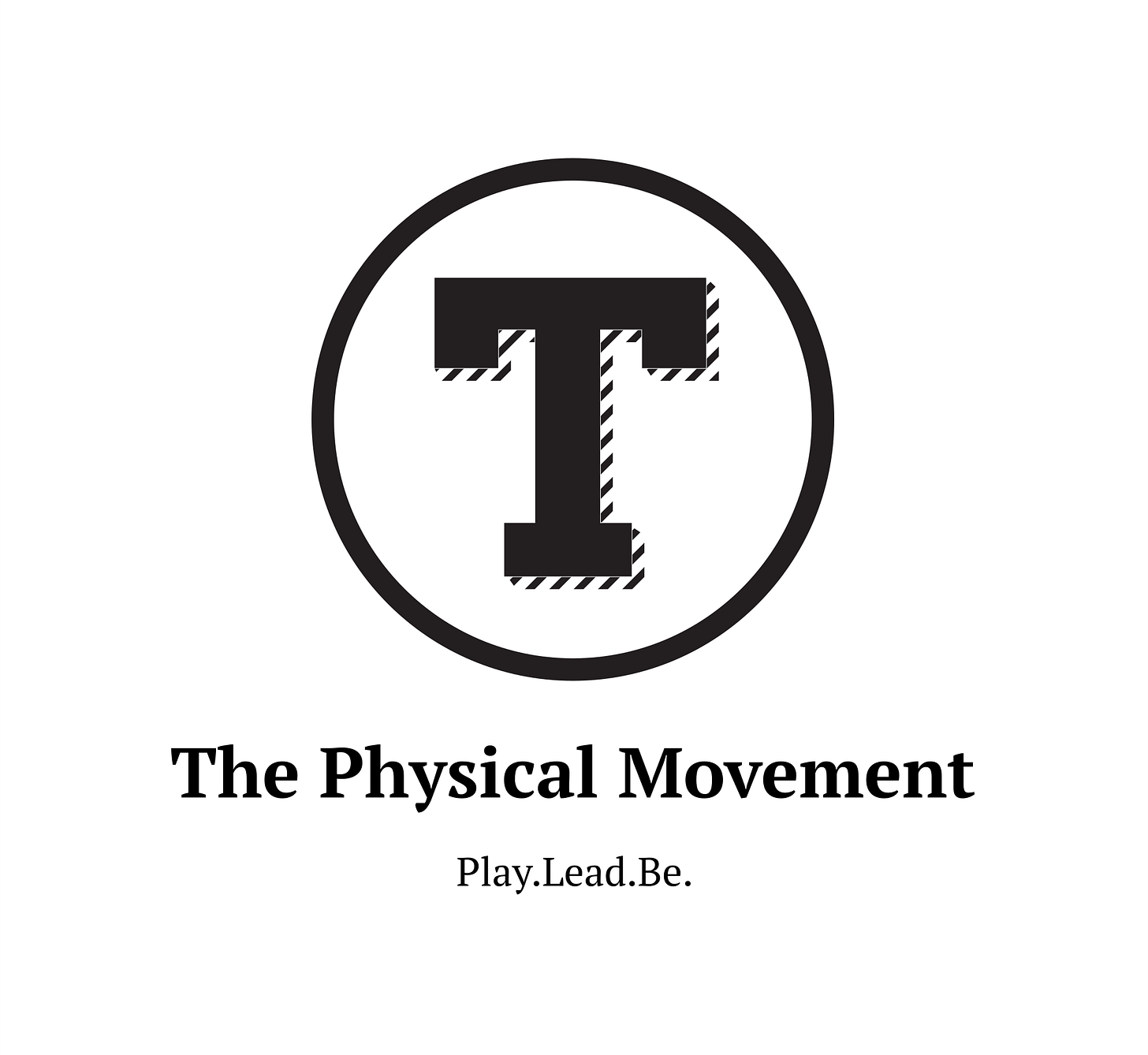 As a subscriber you have access to them all at no charge thanks to our sponsors. One of our special features is our weekly interview with a leader from the field of play.  
If you enjoy our work, please feel free to share. This is how we will be able to provide more quality content!
We mentioned the great interviews over the last number of weeks.
You can catch up to these interviews here:
Meet Guy Brown. Dad, Husband, Former D1 athlete, Advocate for Concussion Awareness, Strength & Conditioning Coach, Fitness Equipment Innovator and Designer.
Get To Know Trevor Nyp. Accomplished More by 27 Years Old Than Some Have in a Lifetime by Following 1 simple rule: Make the Journey the Desired Outcome.
Interview with Lee Taft. Movement Engineer. Coach. Teacher. Speed Guy. Exercise Scientist. Business Person. Lessons from 30 Years Teaching Human Movement.
Meet Frank Fascia: 25 years of Coaching and Volunteerism. Committed to Human Development & Making Volunteerism a Positive Experience.
An Interview with Jerry Weinstein. Lessons from a fascinating 60 years in baseball.