Discover more from The Physical Movement: Play. Lead. Be Strong.
30+ years of coaching and teaching experience documented in a weekly newsletter. Topics covered include youth sport, leadership and human performance.
The Common Thread Between a Former Pro Ball Player, a Brain Scientist and The Most Successful Coach of the Last 30 years.
2020 has been the year of changing plans. Setting out on one course only to change directions. In areas of study and focus, that happens more than we think. Here are 3 examples.
Hope you are having a great Sunday morning.
Well into our 7th month of 2020, we remain eyes wide open to the changes and possibilities that this new world has thrust upon us.
What choice do we have ??
What started in one direction in early 2020, took another in a few short months. That happens more often than not in careers and pursuits.
This week we explore the common thread between a former pro ballplayer who embarks on a coaching career, a brain scientist and one of the most decorated coaches of the last 30 years.
Marcus Knecht played for Canada's Junior National baseball team, D1 NCAA baseball, was signed by his hometown team the Toronto Blue Jays and tore it up in his first 2 years of pro ball.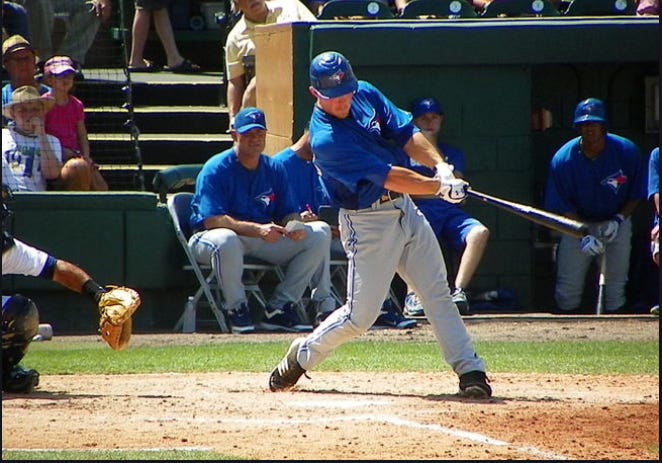 Photo courtesy of Marcus Knecht
Dr. Wendy Suzuki is a Neuroscientist at New York University. Her major research is in brain plasticity.
Valorie Kondos Field is arguably the most successful coaches of the last 30 years, and you probably have not heard of her.
What do all 3 have in common ?
Their discoveries while pursuing their area of expertise took them in a slightly different direction than planned.
Marcus' experiences led him to a coaching approach that is different than how he was coached. Dr. Suzuki's study of brain science brought to the life changing impact of exercise on brain chemistry. Coach Kondos Field went from how she thought she should coach to being on the verge of disaster and drastically changing her approach at the urging of her students.
With that in mind, the first thing we explore this week are the brain changing effects of exercise. We all know exercise is good for us. But 1 workout making a difference? Significantly altering our brain chemistry? Dr. Wendy Suzuki's work tells us that yes, indeed 1 workout can severely alter mood and impact anxiety levels and depression.
---
One of the many other things this pandemic has done is to put things in perspective, has it not?
In fact, 5 months ago would we have thought the world could turn upside down the way it has? '
Would we have thought worlds we knew it like travel and eating out would be literally shut down?
Would we have thought that things we took for granted like watching sports and going to the grocery store would be changed so much?
Perhaps this is the proper context to view how we perceive winning as the root of all success in youth sports.
In fact, one might argue that winning does not always equal success.
We have documented in previous editions the win at all costs mentality and how it is affecting participation.
One of the other byproducts of this is how it impedes human development.
The Physical Movement explores this topic with a great talk from Valorie Kondos Field. If you have not heard of her. She might be the most successful coach in any sport in the last 30 years.
---
Marcus Knecht's Journey Through Amateur Baseball to the Pro Ranks Fuels His Perspective in Evolving to Coaching.
For every young player who has his or her eyes on playing at the highest level, Marcus Knecht can share some lessons around the ups and downs.
From playing and growing up in the North York region of Toronto, to the Ontario Blue Jays, the Canadian Junior Team,  Division 1  NCAA university to being drafted by the MLB and signed by the Toronto Blue Jays.  Performing as an all-star as he entered pro ball for first couple of years. You could not map it out much better. The accomplishments are significant in playing 8 professional seasons.

What many would not know is that there were bumps along the way.  Division 1 not going as planned then moving to Junior College for example.   After year 2 of pro ball,  Marcus struggled in year 3, 4, and 5 in the minor leagues, which led to being released by the Jays.  A year with the Twins organization led to some time after in the independent leagues.  It was in those independent leagues, like Quebec City Capitales championship season in 2017 where he refound his joy for the game and let go of the pressure he felt to move up the ranks.  
Those steps many would not be aware of, but a reality in the world of high performance baseball, even for the most talented.
Persistence, resiliency, patience and dealing with things when they do not go as planned are all part of the journey in sports, and are often highlighted as young athletes go up the ladder.
However, it is the process and steps that he was not privy to going through the ranks that he wants to share as a young coach today.
A meeting with respected hitting coach Doug Mckeen (https://twitter.com/MckeenDoug ) as he was concluding his career re-invigorated his passion for hitting, and brought his perspective to include more on the mental side of the skill.  
His focus in pro was so much on mechanics, it became challenging to fix.  Once tapped into that side of hitting, the mission became clear:
Pass on what he knows today to the next wave of young athletes by including the mental side.
Marcus' approach with his athletes is to view baseball, not as a game of failure but one of learning.   Performance is a great teacher, and he wants to harness that as a coach for his players. He prefers to focus his player's performance from a win or learn philosophy.  "with every failure, you make an adjustment and trusting the body to do that is the game."  His experience, but good and challenging has convinced him that is the path to progress for athletes.
"If 100% focused on baseball, should not worried about pressure. Baseball is a game of focus.  Focus on the target. Finding ways to get that across to hitters is the fun part."
In 10 years, from his time at junior college to now coaching,  Marcus has seen a lot of changes in the game.
"A  lot has changed. There is more information out there for sure. Players have access to more information than 10 years ago. Physically, hitters are more mechanically minded than ever. The results metrics have been the biggest change in 10 years.  Focusing only on that can be challenging.  Jury is out to see if that is helping players get better (to focus on the metrics). Since baseball is a game of now. In the moment.  On the edge of human performance.  Have to be right in the now all the time.
That is how I am coaching. I was so focused on mechanics as a player, rather than focusing on the ball."
"Now with my work with Doug,  we focus on vision training, how to think,  focusing on the  thoughts has made a massive difference in swing performance."
"So we focus with our hitters on what happens when pitch leaves the hand to the time it meets the bat."
Marcus now coaches with Doug McKeen as part of https://superpowerhitting.com/  focused on helping hitters who want to get better and benefit from lots of experience and an approach to coaching different from many.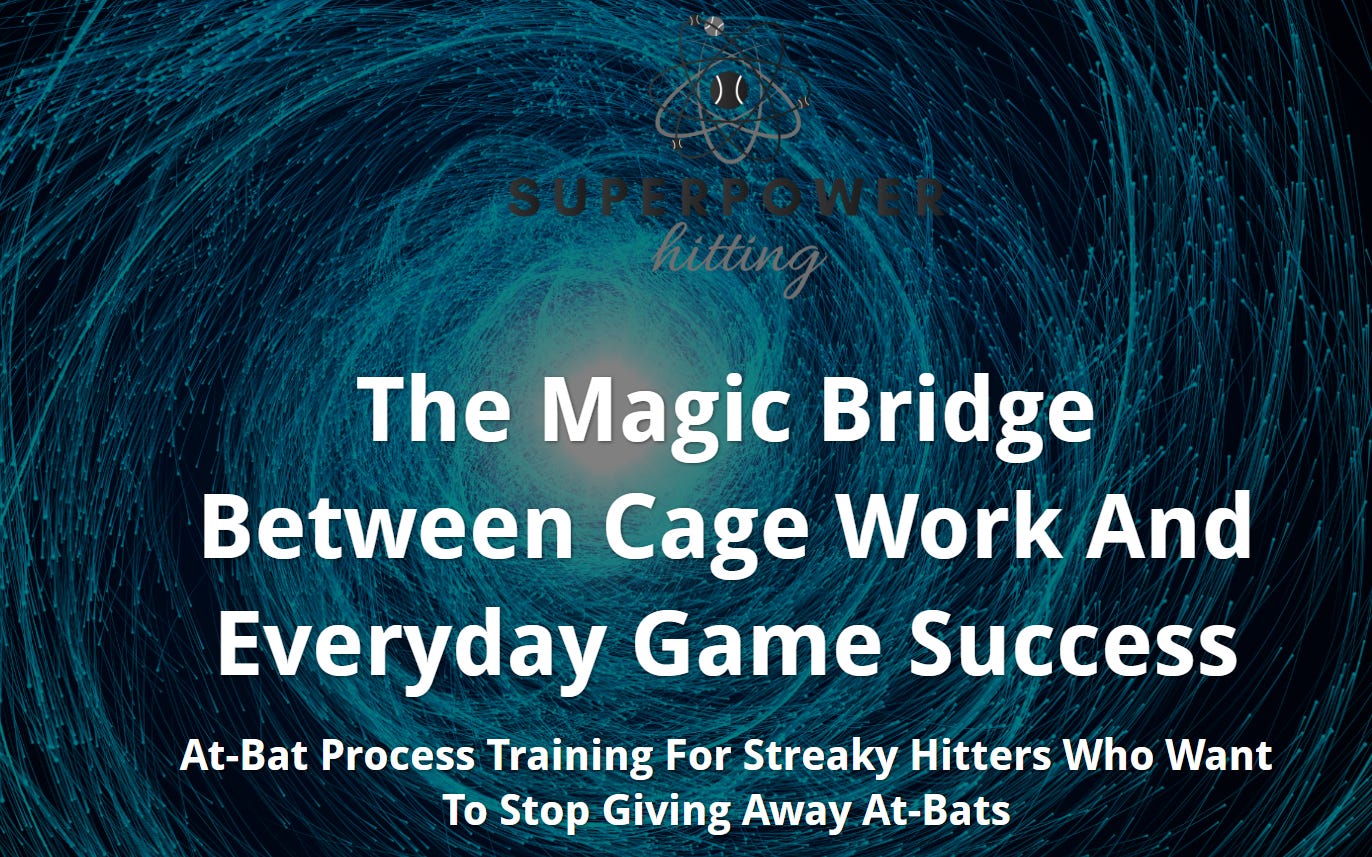 ---
The Physical Movement Subscriptions are no charge.
We appreciate recommendations and shares from our readers and rely sponsorship help to defray costs.
Recent editions have included equally significant profiles of leadership in our communities from the coaching field.
They include:
The Hero of His Own Story, Ben Fanelli Now Strives to Inspire and Empower Others to do the Same.
A Passion for Learning Combined with Super Strong Work Ethic has Allowed Wayne Burke to Make a Massive Contribution in how Guelph and Surrounding Community Moves.
Hitting Coach Sean Plouffe: focused on finding a better way and helping young athletes improve
Meet Guy Brown. Dad, Husband, Former D1 athlete, Advocate for Concussion Awareness, Strength & Conditioning Coach, Fitness Equipment Innovator and Designer.
Get To Know Trevor Nyp. Accomplished More by 27 Years Old Than Some Have in a Lifetime by Following 1 simple rule. Make the Journey the Desired Outcome.
Interview with Lee Taft. Movement Engineer. Coach. Teacher. Speed Guy. Exercise Scientist. Business Person. Lessons from 30 Years Teaching Human Movement.
Meet Frank Fascia: 25 years of Coaching and Volunteerism. Committed to Human Development & Making Volunteerism a Positive Experience.
An Interview with Jerry Weinstein. Lessons from a fascinating 60 years in baseball.
---